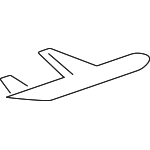 Flights
Hannover airport (HAJ) (www.hannover-airport.de) is situated 11km north of Hannover city.
Counting passengers, Hannover airport ranks position 9 in Germany with more than 5 millions passengers in 2012.
More than 40 airline carriers serve more than 70 destinations directly worldwide.
Direct flights from HAJ include Frankfurt & Munich in Germany, London, Paris, Amsterdam, Moscow, Omsk, Novosibirsk or even Dubai.
---
Connection from Hannover Airport (HAJ) to city
Direct trains from Hannover Airport (S-Bahn) to Hannover central station operate every 30 minutes. One ride lasts 17minutes.
From Hannover central station it is a 10min walk to SportPraxis Prof. Dr. Karsten Knobloch, MD, FACS.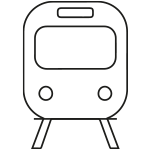 Train
Hannover central railway station has direct high-speed services to all major German cities.
Hamburg: ICE 1:15h direct service
Berlin: ICE 1:50h direct service
Frankfurt Airport ICE 2:37h direct service
Munich Airport: ICE 5:20h S-Bahn Munich and ICE direct service
---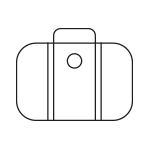 Hotels
Potential hotel destinations in Hannover are:
5 Sterne Superior:
Kastens Luisenhof, Luisenstr. 1-3, 30159 Hannover, Tel. 0511-30 440
Ab Euro 125/Nacht, neben HBF gelegen, 5min Fußweg zur SportPraxis
4 Sterne Superior:
Dormero Hotel, Hildesheimer Str. 34-38, 30169 Hannover, Tel. 0511-544 200
which is a 10min taxi drive or a 20min walk away from SportPraxis Prof. Knobloch
4 Sterne:
Courtyard Marriott Hotel am Maschsee, Arthur-Menge-Ufer 3, 30169 Hannover
situated at pittoresk Maschsee, which is a 8min taxi drive or a 15min walk away from SportPraxis Prof. Knobloch
Mercure Hotel Hannover City, Willy-Brandt-Allee 3, 30169 Hannover
0,8km zur SportPraxis, ab Euro 80/Nacht
3 Sterne:
CityHotel am Thielenplatz, Thielenplatz 2, 30159 Hannover
which is situated in the direct neighbourhood of SportPraxis, no taxi needed, <1min walk to SportPraxis Prof. Knobloch
---